Email Us
info@rushimprint.com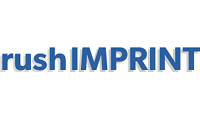 Loading...
School & Education
Our collection of custom promotional products for school and education includes a wide variety of items such as classroom supplies, clothing, bags, awards, drinkware and fun and games for kids. All of these items can be imprinted with whatever text or logo you would like. This is a great way to give back to the kids and get your school's name or logo out there. Our wide range of products includes items for everyone from preschool to college, and even alumni!
The school and classroom supplies include organizers, pens, pencils and other writing utensils, calculators, notebooks and much more. This collection of custom school supplies covers all of the functional items a student would need in a classroom on a day to day basis.
The school clothing section includes T-shirts you can print your school name on, and light jackets that are ideal for school athletics and warm up jerseys. We even included a Youth New Era hat that you can put your school logo on.
The bags section is a great variety of book bags, sling bags, lunch bags, coolers and cinch packs. Our great variety covers a wide range of budgets and has practically any bag a school student would need. The awards category is perfect for either teachers or students. Give them out to the winner of a contest or just to show them how good of a job they are doing. Drinkware includes custom water bottles and other cups and mugs to hold your favorite drink in.
Finally, fun is a category of inexpensive items that will keep kids occupied! This section includes a collapsible Frisbee, a toy football and everyone's favorite reflective snap bands! Shop this category today and we're certain you'll find something to fit your needs.